The time has come to expand your home to accommodate your current lifestyle and what you envision for the coming years. However, before simply adding on a new bathroom, kitchen, or workspace, there are several important steps that can help set up your project for success.
Without carefully planning and preparing for your home addition in Philadelphia and the Main Line, you run the risk of wasting valuable time and money down the road, or worse, completing a massive residential construction project that doesn't fulfill your vision or meet your needs.
How to Develop a Room Addition Plan
Expanding your Philadelphia residence, either through a bump out addition or by building another story, is a complex undertaking. It's impossible to predict every question and consideration that will arise in the course of designing and building your home addition, but the more work you do ahead of time, the better. Here are some important topics to address in the process of house addition planning:
1. Property Lines
This may seem like an obvious step, but because of its importance, it's worth mentioning. Before getting too far along in your home addition plans, first determine your property lines and a develop a plot plan that includes your house, the location of utility lines, and your external landscaping. Municipalities often place some restrictions and guidelines on how close to your property line you can build. It's critical to have that information up front so you don't design a ground-level room addition that's not feasible or legal.
Additionally, knowing the location of your property lines and how much room you have to build horizontally can help you decide whether adding to your home vertically is the better choice.
2. Your Project Objectives
The next step is to identify clearly what you want to achieve with your room addition. Are you adding another bedroom to grow your family? Do you need to create an in-law suite with kitchen and bathroom facilities for an aging loved one or a live-in caregiver? Do you want to build a new master suite or expand out your kitchen? Do you want multifunctional space to serve as a home office, guestroom, and media room all rolled into one? Once you have the main goal in mind, consider other factors, such as who primarily will use the space—both now and in the future—and their needs, as well as any special technology or structural features necessary to maximize the function of the new room.
3. Floor Plans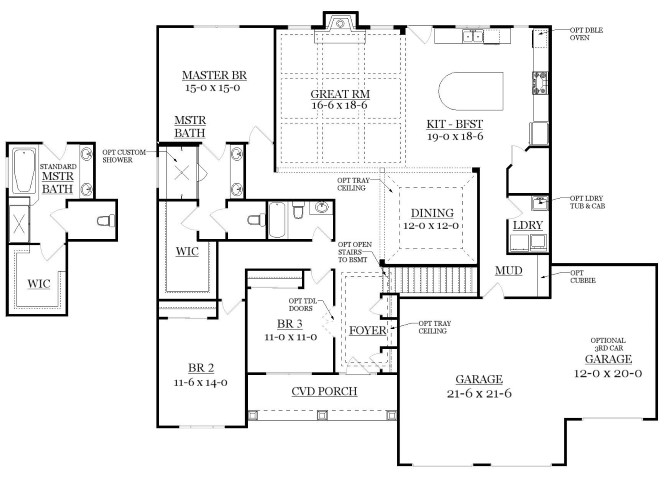 The next step is developing a design for your home addition that complements the existing structure and floor plan of your home and helps you achieve your project priorities. Consider how the expansion or addition will impact the structural integrity of your residence, as well as how it looks from the outside. You want to execute a home improvement project that proves useful, attractive and economical.
Additionally, the size and scope of the layout for your new room may influence what sort of foundation work and how much rerouting of plumbing and electrical lines are required.
4. Home Addition Cost




Adding onto your home is an investment, and you want to make sure it is a worthwhile one. You won't know the exact cost of your project until you've inspected the site for conditions that could complicate the addition; finalized your floor plan; and selected the features and fixtures you desire. However, it's smart to have a general idea of how much you want to spend and the high end of your budget, and a little preliminary research goes a long way.
In general, the average home addition cost in Philadelphia is about $180,000 for labor and materials, or between $250 to $500 per square foot. That number can vary widely based on what size and type of room you're building and the characteristics of your property. For example, bathrooms and kitchens typically cost more than bedrooms or studies because of the associated appliances, features, and electrical and mechanical systems that need to be installed. To give a starting point, here are the average costs for several common room additions:
Adding a Powder Room: Between $40,000 and $60,000
Adding a Bathroom: Between $50,000 and $90,000
Master Suite with Bedroom and Bathroom: $140,000 to $250,000
Kitchen Addition: $160,000 to $300,000
Family Room or Living Room Addition: $100,000 to $250,000
Adding a Garage: $120,000 to $250,000
Adding a Laundry Room or Mud Room: $60,000 to $1200,000
In-law Suite Addition: $150,000 to $300,000
Keep in mind that house addition costs are heavily influenced by the quality and grade of the materials you choose. If you're trying to keep costs low, choose more economy grade and basic appliances, finishes and features. Higher-end products will increase the value of your home addition and create a luxurious environment, but you'll also pay a higher price overall.
5. Design Process
Finally, prepare for your upcoming home addition by familiarizing yourself with what the process will entail. That depends significantly on the company you select for the project. You can draw up the layout of your home addition on your own using home designing software, enlist the help of an architect, or work with a design-build remodeling team to simplify and streamline the entire process.
Take time to learn about the pros and cons of each approach and how it will affect the timeline, cost, and efficiency of your project. If you decide to work with a Philadelphia design-build company, you have one-stop access to an array of professional skills and services, including 3D rendering; interior design; custom cabinetry; structural engineering; preservation technologies; and permit acquisition.
The design process begins with a site visit at your home in Philadelphia, where the team will compile your ideas, goals, budget, and schedule to define a basic scope for the project. That is followed by multiple meetings with a sales consultant, in-house designer, and other professionals to finesse your vision, finalize the layout, and select materials.
Enhancing Your Philadelphia Home with a Room Addition
Expanding your home or adding an extra room is no small feat, but it can be a rewarding process and a valuable investment that serves your family for years to come. As you prepare for the project, one of the most important decisions you will make is who to hire to design and build the house addition. Bellweather Construction's design-build system not only promotes productive collaboration between you and the builder but also enables important contributions from design and remodeling specialists during the planning process to maximize the value of your investment.